Wedding Flowers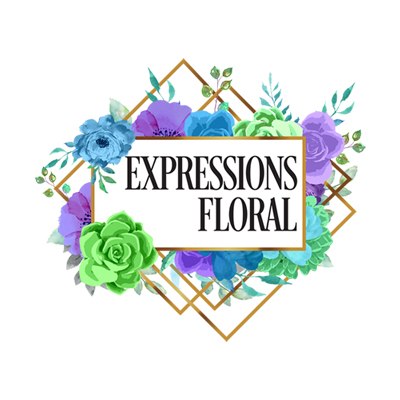 www.expressionsfloralweddings.com
Click link above to visit our Wedding Website!
We have packages for every type of wedding or event.
Read below to see which option is best for you.
Our first option is a custom wedding package for the client who wants a specific look, unique design, rental linens & chairs or even larger a wedding.This will be a custom designed wedding, created with the clients preferences. We will set up a consult appointment request to go over your exact needs to make your dreams come true. This option has a minimum of $2500.00 . For a custom consultation, please visit here.
Option 2 is the easiest option for our brides. We are constantly studying the current wedding trends, and option 2 is our reflection of that, with our most popular wedding themes of 2020, readily available to be purchased as is. Pick between 7 packages that are perfect for your big day. See packages below. These are available for purchase by giving us a quick call.
Each Package includes a bridal bouquet, 4 bridesmaids bouquets, 7 boutineers, 10 centerpieces, 2 corsages and 3 cocktail arrangements. Additional items can be added for an additional fee. All packages can be adapted to your color preference.
Package 3 is a DIY client's dream! We love to see what creative visions you bring to life, but we want the most important aspect to remain true- quality. Because we are a wholesale floral company as well, we are able to source the finest quality blooms for your wedding day. This package will consist of the flowers of your choice sold by the bunch for you to design. Let us know what flowers you are looking for.